Family Fun, Thunderbird-Style!
Family Camp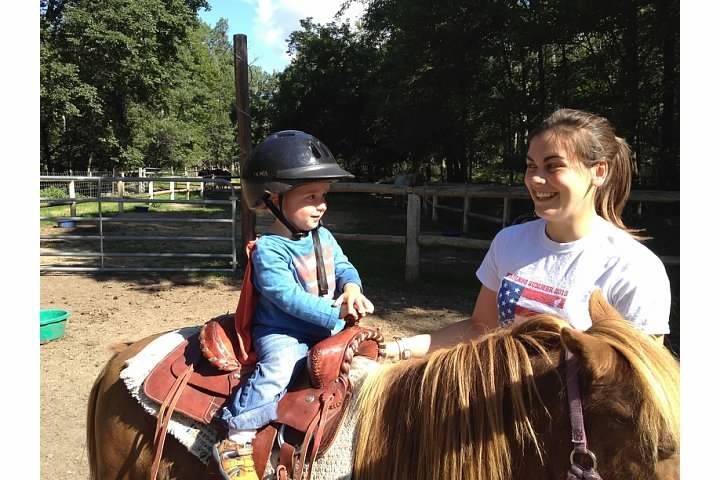 Family Camp is a Northwoods getaway that has something for everyone ages 0-100. Just like our campers, families get to create their own adventure with 20 activities offered on a daily basis. Fully staffed and instructed activities include swimming, canoeing, fishing, waterskiing, tubing, guided fishing trips, sailing, archery, riflery, blacksmithing, arts & crafts, climbing wall, campfires, camping trips, and horseback riding. Kids and adults can practice a familiar activity or experience something for the first time in a safe and supportive environment. If the adults want some time to relax, kids can join our Kids Club for the morning or afternoon and spend time with our fun-loving and highly qualified counselors. While days are filled with playing at the waterfront, participating in various sporting activities or exploring the surrounding area, nights bring campfires and games to continue the fun. When the kids head off to bed, counselors are available to babysit.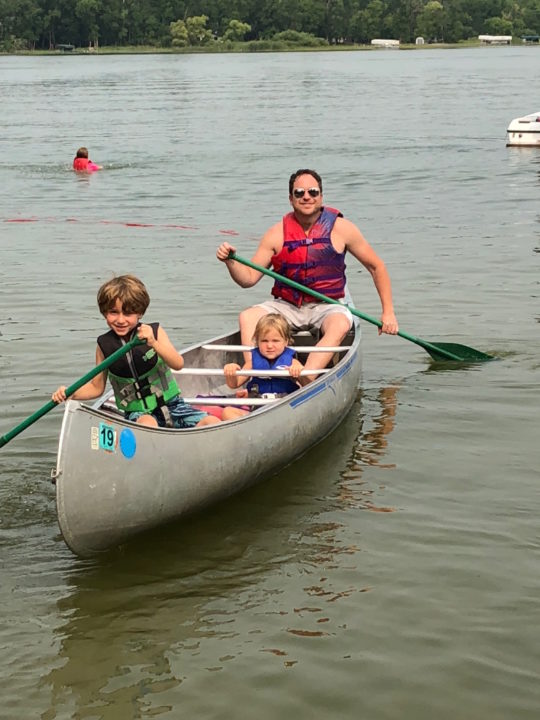 And while you're here, take advantage of the surroundings. For the truly adventurous, we offer day or overnight canoe trips led by qualified staff. "Adventure Days" take you to exciting places like Itasca State Park, home of the Mississippi River headwaters.
Don't miss a day in downtown Bemidji, just a 15-minute drive north of Thunderbird. Take a family picture at the enormous statue of Paul Bunyan and Babe the Blue Ox. Stroll along Lake Bemidji and pop into the one-of-a-kind, locally owned shops. The beach town of Walker, 30 minutes from camp, offers restaurants, a winery, antique shops and art galleries just a stone's throw away from a city park with lakefront beach and swimming.
Family Camp is Thunderbird's version of "Rookie Camp." Many campers got their start at Thunderbird by attending a week at the end of the season. For prospective female campers, a director or seasoned staff member will take you on a guided tour of girls camp.
Now Let's Get Down to the Details
When and where does family camp take place?
The 2022 dates for family camp are August 13th at breakfast-August 17th after breakfast. You are welcome to arrive and get settled on August 12 after 5:00pm. Most families carryout or eat dinner in Bemidji before their arrival.
In 2022, we will host family camp at girls camp. This is a first time event and we are very excited!
Are my kids the right ages for family camp?
All ages are welcome as there's something for everyone to do. From 0-100 can enjoy the activities and the time spent with loved ones in a relaxing getaway.
Where will we sleep?
Each family sleeps in a private cozy, rustic cabin with bathrooms in the cabins and central shower house buildings. Thunderbird provides bedding and towels. Pack-n-plays are also provided for babies and toddlers.
Will we like the food?
Delicious, healthy meals come family-style; time spent in the lodge eating is some of the most fun. Sit with new friends and enjoy the communal nature of camp or enjoy a meal with just your family. Each morning awaken to a breakfast buffet with eggs and omelets made to order. Lunch and dinner feature hot meals with a large salad bar in the evening. Vegetarian and gluten-free options are plentiful.
Who else comes to family camp?
Family camp participants are alumni, current camp families, people looking for a classic vacation and more. We typically fill up, so don't wait too long to sign up for the upcoming season.
What are the rates and fees for family camp?
Click here to find our up to date schedule of fees for this year's family camp. 
Where do I register?