Looking for Adventure? We've Got Plenty of It.
Jumping Off Adventure Program
Our wilderness program offers new and exciting experiences for beginners and seasoned campers alike. For those new to camping, don't worry; we start with the basics. Before departing on an overnight trip, campers learn the skills they need to be safe and comfortable while they're away, things like how to set up a tent, cook a meal, and roast a marshmallow over a campfire. All trips are optional. For the apprehensive child, A "sleep under" for the overnight allows the camper to participate worry-free in all the fun up until bedtime. An overnight bag is always packed in case they change their mind. For campers who are interested in experiencing more adventure, we offer the opportunity to backpack, bike, canoe, fish, rock climb, or sail on trips ranging in length from one to nine days in the surrounding area.
What Does Adventure Mean To You?
At Thunderbird, we know this means different things to different campers. Our goal is to help define your interest and make it happen! The possibilities are endless!
What Adventure Are You Looking for…..
A day on a high ropes course, guided fishing trip, float trip on the Mississippi and an overnight bike trip, we offer it.

Canoe three days on the Mississippi River and work up to a 9-day Quetico or BWCA canoe trip, we offer it.

Heading out on a five-week backpack trip to travel on the coast of Olympic National Park, reach base camp at Mt. Rainier, visit Mt. Rushmore, the Badlands of South Dakota, and hike through the Canadian Rockies, we offer it.

You have a new idea and want to present it to camp, we may be able to offer it!
Ready for the next step?
For campers who have completed seventh grade and are looking for new adventures, we offer a summer experience, called Progressions. Campers who participate in this program, have the best of both worlds. They continue to enjoy all the camp-based activities and also embark on progressively longer backpack and canoe trips. The season culminates in an eight day backpack or canoe trip. Campers gain confidence and skills to travel in the backcountry while seeing spectacular vistas and waterways.
Adventure Programs

We are proud of our adventure programming at Thunderbird. You can't beat the excitement of experiencing new challenges in majestic locations across North America with close friends and counselors from T-bird! Seasoned campers, ages 14 to 16, have the opportunity to travel on multi-week adventure programs throughout the United States and Canada. Campers can choose to work toward these extended trips or continue with our traditional in-camp program. Trip programs include:
Adventure Quest (AQ) – Two distinct half season, with an option to attend full season including biking, sea-kayaking, canoeing or rock climbing in northern Minnesota and Wisconsin. For campers who've completed 8th grade. Highlights:
Bike for six days along the picturesque shores of Lake Superior.

Relax and sightsee in the lakeside town of Bayfield, Wisconsin.
Sea-Kayak in the Apostle Islands for four days, paddling through caves and swimming in crystal clear water amid rock formations.
Canoe for five to seven days through the interconnected waterways and pristine wilderness of the Boundary Waters or Voyageurs National Park.
Rock climb with climbing guides on the picturesque and challenging bluffs along the North Shore of Lake Superior.
Sightsee in Duluth, Minnesota, and neighboring North Shore towns and take in their vistas, waterfalls and even a lighthouse tour.
Pacific Northwest (PNW) Trip – A full season program including a six-week trip in Washington state and Oregon. For campers who've completed 8th grade. Highlights:
Experience a variety of majestic landscapes in Olympic National Park. Backpack for four days alongthe Pacific Ocean coast and hike in the sand, camp on the beach and play in the tide pools. Then backpack for five days in the inland part of the park through old growth forests, snow-capped peaks, waterfalls and rolling streams.
Backpack for seven days in North Cascades National Park, where hikers spot marmots and other wildlife while traveling through endless wildflower fields and jagged mountain peaks.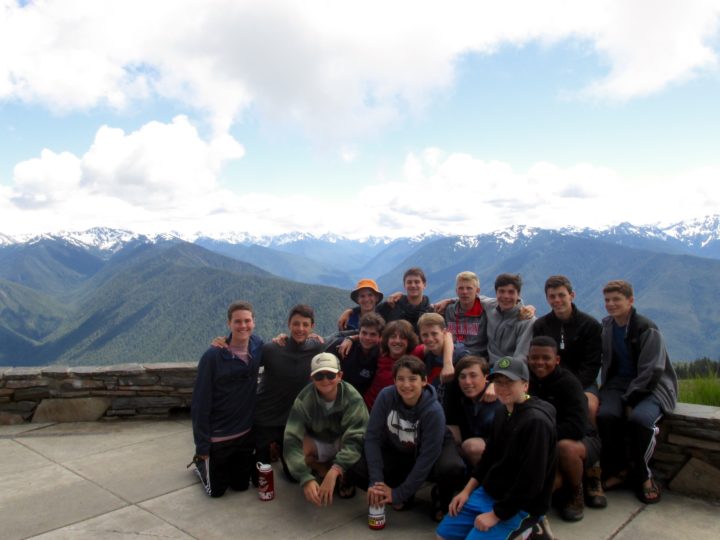 Explore Mount Rainier National Park's awesome visitor center and Skyline Trail, where you can hike on snow and among wildflowers.
Whitewater raft on the Clackamas and Deschutes rivers with a guide company in northern Oregon. Gently rolling currents plus energizing rapids combine to create the perfect two-day river adventure.
Sightsee in Seattle and other unique Pacific Northwest towns.
Travel by ferry to the San Juan Islands where you'll visit Mt. Constitution and whale watch in Friday Harbor.
Canadian Canoe Trip – A full season program including an extended backcountry canoe trip in Canada. For campers who've completed 8th grade. Highlights: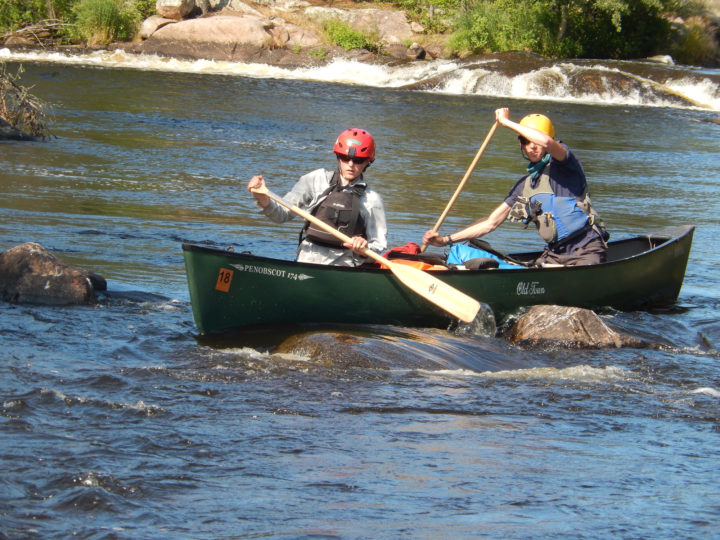 Learn whitewater canoeing skills during three days of paddling school in northern Wisconsin.
Enjoy the pristine and rugged Boundary Waters on a five-day prep trip.
Venture into the Canadian wilderness of Ontario and Manitoba for an extended canoe trip. Lake hop on the first half of the trip then shoot the rapids of the Bloodvein River until you reach Lake Winnipeg at the trip's end.
Junior Leader (JL) Trip – A full season program including a five-week trip in the Western United States and Canada. For campers who've completed 9th grade. Highlights:
Travel to famous western sites like the Badlands, Crazy Horse, Mt. Rushmore and Wall Drug.
Backpack for five days in the rugged Wind River Range, Wyoming.
Raft on the Yellowstone River in Yellowstone National Park
Give back by cutting trails, restoring campsites or building bridges during a six-day service project with the US Forest Service in Bonner's Ferry, Idaho.
View breathtaking glaciers, massive waterfalls and snow-covered peaks on a 5-day backpacking trip in Mount Robson Provincial Park in British Columbia.
Experience Kananaskis Country in western Alberta on a 3-day backpacking trip through alpine meadows and jagged peaks.
Counselor-In-Training (CIT) Trip – A full-season program including a 4-week trip in the Northeastern United States. For campers who've completed 10th grade. While on a trip, campers receive instruction about what it takes to be an effective camp counselor. Once back at camp, CIT's begin the transition to staff members, living in camper cabins alongside experienced camp staff. Trip highlights:
Sea-Kayak with a guide company for three days through the rocky islands of coastal Maine off the coast of Bar Harbor.
Visit Acadia National Park and hike the Atlantic coast's highest point, Cadillac Mountain.
Backpack for four days in the White Mountains of New Hampshire and climb to the top of a few Presidential Peaks.
Visit the trails and waterways of the Adirondack Mountains of New York while canoeing or backpacking.
Sightsee in Burlington, Vermont, and visit the nearby Ben & Jerry's Ice Cream factory or climb Camel's Hump, Vermont's highest undeveloped peak.
Visit Niagara Falls and take the "Maiden of the Mist" boat tour.